My Remarkable Foundation: It's a wrap after 28 blissful years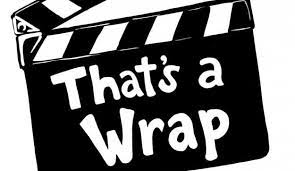 "Wow… I didn't know this was going to happen!" Have you ever heard yourself say these words?
Do you know when you know something, at a deep level? Well, that knowing has revealed itself for me.
After 28 years, and as of January 1, 2022, I have resigned from my position as senior trainer with The Co-Active Training Institute.
As passionate as I am about all things Co-Active, it's time for me to let go of my roles as both coach trainer and leader of the Leadership Program during this time of huge transition in our world.
I find myself reflective and in awe of what I helped co-create as an early adopter inside the CTI system.
In the past 28 years…
I co-led over 700 coaching workshops (both public and corporate)
I co-led over 150 Leadership retreats (USA, Spain, Japan, China)
I traveled to a total of 23 countries spreading the Co-Active way
I racked up over 2.5 million frequent flying miles
I had the absolute pleasure to co-lead with at least 200 fabulous co-leaders
I enjoyed thousands of fun cocktails with amazing people from around the globe
I loved having literally 10's of thousands of coaching conversations!
Truth be told, I loved each and every moment of it all. It's helped me become who I am today. And I like to think that I'm a better person because of it.
Since joining CTI I've helped birth The Bigger Game with Laura Whitworth, and then my more recent Produce You, all on the shoulders of my foundation, a.k.a. CTI.
There are so many words to honor this moment, yet to model the first skill I ever learned at CTI, I will try to bottom line it:
I want to say a HUGE THANK YOU to the thousands of beautiful souls I've encountered during this fabulous journey… from meeting Henry Kimsey-House and Cynthia Loy-Darst in NYC in 1987, to my latest on-line Synergy coaching course last month, what an amazingly joyous experience it has all been.
And a huge personal thank you to Karen Kimsey-House, Henry Kimsey-House and Laura Whitworth who had the dream and created the structure… and then made the choice of inviting me into this work. CTI was (and always will be) a Game Changer for me.
There are not enough pages in a journal to answer the question, "Who have I become?"  Yet, it has been such an honor to be an early adopter of this transformational work and such an honor to share it with so many around the globe.
Even though I am ending with the actual role of trainer for CTI, I will never ever stop being a very proud user, promoter and representative of Co-Active. It's now a beautiful time for the new voices, the new talents, and the new leaders to take the Co-Active training, wisdom and magic to its next level.
Once you know The Co-Active Way, it lives on forever.
I am deeply and proudly complete!
So much love,
Rick Tamlyn, CPCC, MCC