How The Cheesecake Factory Helped Me Grow My Business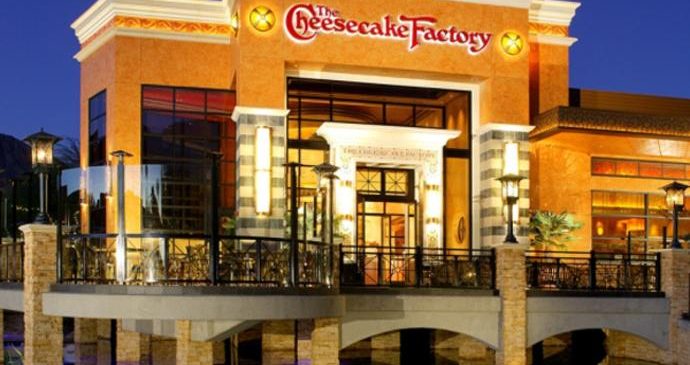 There I was standing next to the owner of the Cheesecake Factory, David Overton, in the middle of his 4th restaurant opening in Washington DC. I was honored to be on the opening team to get the restaurant launched. It was a Saturday around 7:30 pm (the restaurant opened two days prior) and there was a 3.5-hour wait for dinner. The place was buzzing with activity. I remember asking David, "What is the secret to your success?" He said without hesitation, "The whole is greater than the sum of its parts. I like to make sure all the parts are created, designed and well trained to the best of my ability and then I just let go and see it become bigger than I could have ever imagined."
Looking back, that was a mic drop moment for me.
Now, here I am, over 30 years later, having recently experienced this exact experience myself. Chuck and I recently completed our 3rd virtual 3-day event. When the pandemic hit, at first I panicked. Then, thanks to the wisdom of my business coach, I got busy.
We reimagined our event, hired a production studio and team, and worked tirelessly on all kinds of unknown logistics. And then we took a big deep breath. We weren't really sure if it would work or not. It was big. So big, in fact, many advised us that we were attempting to do way too much.
It turned out to be something beyond our wildest dreams and we attracted folks from around the world. The energy in the studio was electric and we could see and feel that same energy on almost 200 zoom screens.
The logistics and coordination were a homerun (thank you Chuck!) and we had the team in place to make this happen.
Just like that moment at the Cheesecake Factory all those years ago, there was that same feeling of experiencing something bigger than we could ever have planned for or put onto a timeline. It truly was a Bigger Game made real.
Back to Cheesecake. What I find amazing is that the Cheesecake Factory has NEVER advertised. Have you ever seen a print or TV ad? Nope. David's vision, attention to detail and dedication to the guest experience from start to finish is what makes it so amazing. The colors, the design, the flavors, the smells, the textures, the sounds, the lighting, the hiring, the training, the systems and the space are all given major attention and intention.
David turned his passions into a very real, very tangible form for others to experience. And that is truly the definition of a Bigger Game – turning your own love and passion of something into something real for others to experience.
What is it you wish to put major attention and intention on so that you may experience the universal principle called "the whole is greater than the sum of its parts?" Click here to share your thoughts.
Blessings-
Rick
PS – Learn more about my Cheesecake Wisdom at my pop-up training on December 1. Click here for more.