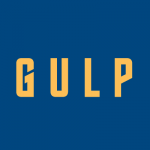 Hi friends,
My theme for 2016 is… IMPACT. I'm tired of business as usual in my life, and I'm committed to really shake things up. And to do it in a big way.
To that end, Chuck and are I working with a brilliant coach this year to keep us pointed in the right direction and to grow our business. We've just returned from a closed-door, weekend Master Mind with her and 15 others in Las Vegas. What an incredible support group.
Our time together was fun, overwhelming, inspiring and scary all at the same time. Tons of thoughts, mixed emotions and internal voices kept racing through my mind all weekend long:
"Who do I think I am? I can't create impact in our world! I've got nothing to say!"
"I'm in the absolute best possible place. I'm right where I should be!"
"These folks really have it going on. I don't!"
"I've got this. I can do this!"
Chuck reminded me that I was simply experiencing GULP on the Bigger Game Board (don't you just hate it when you forget something you teach to others…).
GULP, by definition in the Bigger Game world, is the "high-energy" square on the game board. It's the place where excitement and fear feel like one and the same.
I believe that all Bigger Games require multiple GULP moments.
When you're considering a bold action and your palms are sweaty and your mouth is dry, the GULP square reminds you that it's perfectly normal and not at all bad to feel exactly how you're feeling.
When I thought about my Master Mind weekend and realized that I was just visiting the GULP square, it calmed me down and permitted me to take all of that (potentially negative) energy and turn it into a positive force for change.
I believe that if you're not GULPING, you are not living up to your fullest potential.
Remember this… our life moves in the direction of what we primarily think about and what we talk about. What are you thinking and talking about? What's the IMPACT you want to create in your world?
More to come-
Namaste-
Rick
PS – We're excitedly creating some really cool programs as a result of our weekend Master Mind – stay tuned for details!