Say goodbye to business as usual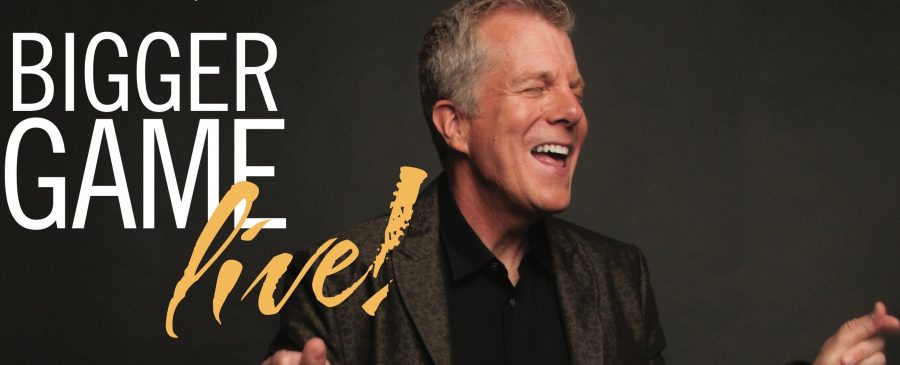 Whether you're a heart-centered entrepreneur with a proven business plan, a newly certified coach with big dreams and hungering for more clients, someone who is simply wanting a more dynamic and engaging life, or you're just plain ready for a change, Bigger Game LIVE will provide you with concepts, strategies, proven tools and real ideas to bring your vision to life, or take your already successful business to the next level.
Join me on a journey that will transform you from the inside out.
It's edutainment. It's personal transformation. It's a must attend event for entrepreneurs ready to play bigger.
I believe that we each arrived on this earth as amazingly creative spirits. And I believe that we get to make up our lives – and it's our birthright – to do it however we choose. We truly get to design, create, and make up our life in a way that works for us. I believe when we focus on the impact we want to have WITH our life, we begin to attract and create more of what we want IN our life!
For some, that's a radical idea. For me, it's how I live my life, and I'm excited to share my philosophy with you.
Here's the deal…
It's so easy to forget that you're in the driver's seat of your life. From time to time you get stuck and confused, and you drift from what matters most.
You spend your day managing the circumstances thrown your way.
But you're ready to take ownership of your life and play your Bigger Game.
Bigger Game LIVE will close the gap between the dream life in your head, and the life you know you are meant to live.
In this premiere 3-day event you will learn how to break free from the stories and limitations that have held you back in the past. You'll receive proven tactics, tools and strategies – that you will be able to use right away – to create extraordinary results in your life, both personally and professionally.
Learn a proven system that will keep you on track with creating what you want.
Discover resources and products designed to help you grow.
Receive live mindset coaching directly from me.
Get private, one-on-one guidance from my team of expert coaches.
Learn from hand selected keynoters and speakers who will share the secrets to their success.
I will be at the center of it all and expertly guide you on a journey that will transform your life from the inside out.
If you're ready to break through all the layers that have held you back in the past…
If you're ready to achieve the success that you know is rightfully yours…
If you're ready to immerse yourself in an experience that will provide everlasting benefit…
And if you're ready to attend an event where you'll say, "My life changed there…"
Make the commitment to yourself and register for this life-changing experience.
It all starts with YOU and your commitment to yourself. Isn't it time to make your dream – your Bigger Game – real? Join me and other like-minded entrepreneurs who are ready to play bigger and say goodbye to business as usual.
It's time to create and make up your life YOUR way. Bigger Game LIVE might just be the best gift you ever give yourself.
Enroll now – and get a complimentary ticket to bring a friend for free. It's so much more fun to create the life you want with a friend; you both get to support and be in the transformation together. It doesn't get any better than that!
Namaste-
Rick