How to let your imagination run wild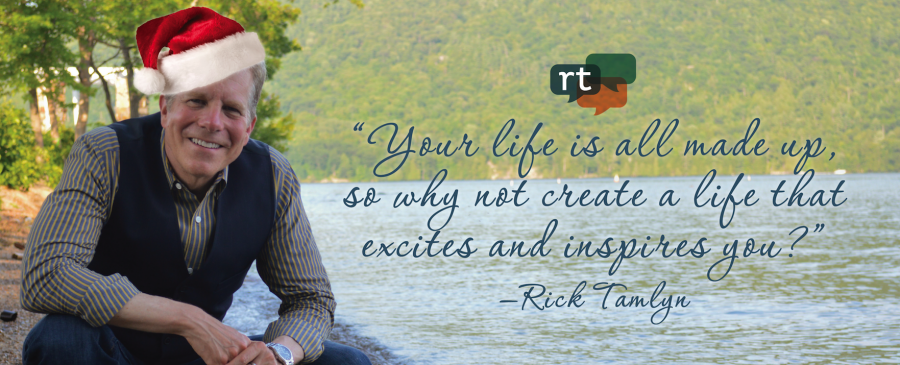 Ready or not 2019 is coming to a close!
At times, 2019 seemed downright chaotic. At times, it seemed like I would carry the weight of the world on my shoulders to bed at night. At times, I just wanted to run away from it all!
Can you relate?
Truth be told, I need a break and the holidays are the perfect time to do so. It's the one time of the year where everyone – worldwide! – actually slows down and takes a breath. Business goes on holiday and we get to spend time with family and loved ones.
How will you spend your holiday?
For me, I plan to slow down, reflect, and look at the bigger picture of my life… take stock of my life as a whole and decide what's working, what's not, and what's next.
How did my year go?
What do I want for next year?
Am I still compelled to travel the globe?
Will I really schedule a much-needed vacation in the coming year?
Here are three (3) things that I do as I reflect and dream. I share them with you in hopes that they will help keep you focused and moving forward as well:
Look at what IS working in your life… rather than always seeing what is NOT working. Reflecting on what is NOT working is a comfort zone for most, and it simply doesn't work.
Stop blaming your life on your past circumstances. The past is the past. What happened to you in the past is certainly relevant to who you are today, yet it's time to get current with TODAY and focus on the FUTURE. Remember… it's all made up!
Remember your allies! They are all around you. I am blessed and fortunate to have my partner, family, friends and colleagues that love me. I have to remember to lean into them and ask for help. I can't do it alone. And neither can you.
Wishing you and yours a holiday season filled with love, blessings, and downtime. I would love to hear from you about what you'll be reflecting and dreaming about for 2020 and beyond!
Blessings-
Rick