LISTEN TO AUDIO: Unsurpassed fun and inspiration await you!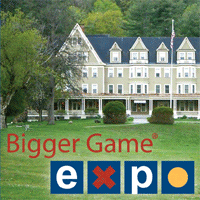 Have you heard the buzz about the upcoming Bigger Game Expo and wondering if it's the right choice for you?
Here's the truth… The Bigger Game Expo is not for everyone. But if you are really ready to play bigger in your life (like no kidding), click below to hear Bigger Game co-founder Rick Tamlyn discuss details about the Bigger Game Expo and what you can expect if you attend.
The call is 39 minutes long and you can listen right from here or download and listen at your leisure. Rick includes an overview of the incredible lineup of speakers, including Elizabeth Gilbert, author of Eat, Pray, Love, Lee Woodruff, CBS This Morning contributor, Dan Pallotta, multi-day charitable events creator, and The Beekman Boys, winners of CBS' Amazing Race.
You'll also learn about the incredible venue, Silver Bay YMCA, nestled along the shores of Lake George in upstate NY and why attending The Bigger Game Expo will make you feel awesome and inspired to play bigger!
And if you listen until the end, Rick will share information to save you money on your program fee! Click here to go to the Bigger Game Expo website.