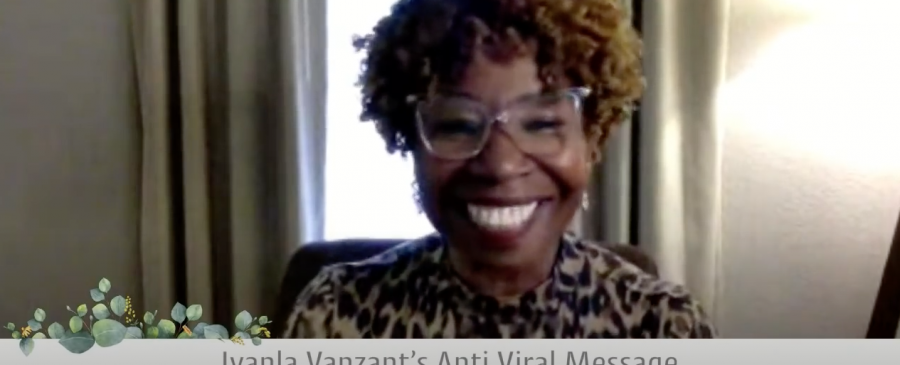 I've taught the concept of staying in the game for years. When the going gets tough… stay. When you want to quit… stay. When you're not sure what to do next… try something (anything) and see what happens. Rinse and repeat. Stay in the game.
If you consistently show up I've always believed that the universe will provide. And we never really know how or when.
A fun case in point:
I've just learned that Iyanla Vanzant, a world-renowned inspirational speaker and television personality, recently talked about me and my Play Your Bigger Game book on her wildly popular Daily Anti Viral Message!
We've never met, and all of a sudden she was talking about my book to her thousands of listeners, for over 30 minutes! My Play Your Bigger Game concept and methodology has now reached thousands of people that I otherwise would have never reached on my own.
It's such a great reminder that if you show up, you will be found. Just remember to be unattached to what that looks like because there is no perfect timetable.
Remember… commitment and consistency wins the day. What are you committed to?
Blessings-
Rick
Iyanla starts talking about Play Your Bigger Game at 36:30 all the way through to the end!