I must. But wait, I can't.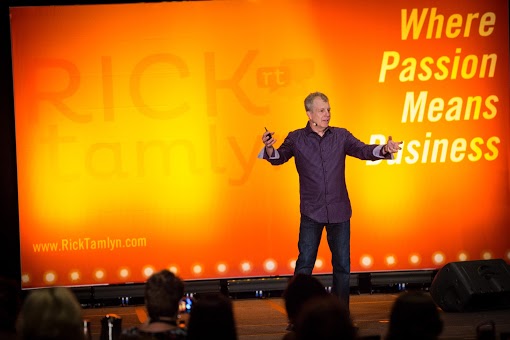 Have you ever been in a place where you said to yourself "I must" and "but wait, I can't" all in the same breath?
This happened to me years ago as I was about to take the stage in front of 600 high achievers gathered together from Japan, China, Australia, Thailand, Vietnam and North America.
To put it bluntly I had a panic attack backstage, just moments before I was supposed to present my keynote on The Bigger Game. I was excited and scared all at the same time, which completely overwhelmed me to the point where I wasn't sure if I could even talk.
But I did.
And that one keynote ultimately informed the next 10 years of my career. Want to learn what I did to overcome my panic attack? What to learn my impromptu opening line to the audience?
If so, join me for a pop-up tele-class and learn why "speaking" is perhaps your fastest path to successfully grow your business.
You'll learn:
• The power of the interactive keynote
• How to get speaking gigs
• How to get clients from speaking events
This is an open Q&A call and will be wildly fun and interactive!
Tuesday – Jan 22, 2019
1:00 to 2:00 PM Pacific Time
Dial by your location +1 669 900 6833 US (San Jose) +1 646 558 8656 US (New York) Meeting ID: 340 304 241 Find your local number: https://zoom.us/u/adkXOugwwq
No registration is needed. Just click on the above zoom link to join the call.
And full disclosure… I will also share details about my brand-new, 3-month intensive program called STAGE, where you can go in depth and learn the art and science of creating what I call your Activational Keynote!
Blessings,
Rick