POP-UP TRAINING: Up Level Y.O.U.
When:
April 13, 2023 @ 2:00 pm – 3:00 pm
2023-04-13T14:00:00+00:00
2023-04-13T15:00:00+00:00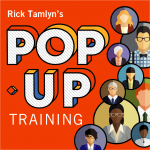 In this experiential session, I will share ways to up level your presence, your power, and your personality, so that you become irresistible. People will be lining up to purchase your products and services (and you)!
Are you ready to become the force of nature that you already are, and become impossible to ignore? Learn more and register for free here.