SPOTLIGHT: Why Hope Can Be a Beautiful Force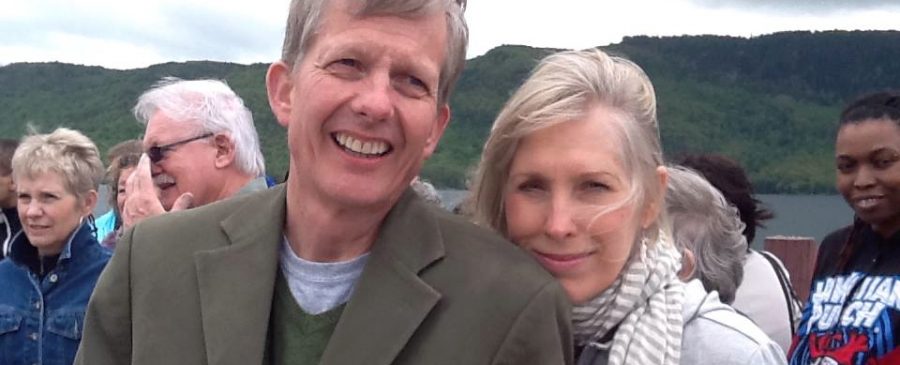 My sister-in-law Betsy taught me an incredible life lesson about hope. She married my brother Keith just a year after he survived an often-deadly heart condition. But it turned out that his battle wasn't over.
Five years into their marriage and just fourteen months after the birth of their daughter, Keith was diagnosed with cancer. It was a rare and particularly deadly form: neuroblastoma. Usually found in children under the age of two, it's known to be especially resistant to treatment in adults.
Upon learning of Keith's diagnosis, Betsy learned all she could about this form of cancer in an effort to help her husband survive. One of the most striking facts was that there were fewer than a dozen known cases in the world of this type of cancer striking adults. None of those patients had survived.
Betsy made note of that stunning fact. And at the same time she never gave up hope.
 Keith was told by doctors at a famous New York City hospital that he had little chance for survival. "We can't do anything for you. Please go home and get your life in order." This terrible news came on a Christmas Eve that I'll never forget.
Despite that, Keith's doctor convinced a children's hospital in Philadelphia to treat him. By the time he entered the six-day treatment program, my brother weighed only 130 pounds and was crippled with pain from tumors on his spine. The treatment was highly aggressive.
Betsy likened it to "chemical and nuclear war" on the cancer in her husband's body. She was warned that even if Keith survived the treatment, the tumor would most likely come back. The data was indisputable.
Betsy could accept that as a medical professional, the doctor had to be straightforward and present the facts based on science. But my sister-in-law refused to accept that assessment if it came without hope.
Why play this cruel and painful game if there's no hope, she thought.
After asking a friend to come and be with her husband and daughter at home, Betsy drove to the hospital where Keith's doctor worked. She waited for hours before finally meeting with her.
"I came here to say that I don't want you to be Keith's doctor anymore," my sister-in-law explained. "I understand completely what you said about his illness and his prognosis. I know how bad this is. I'm not ignorant about the facts. But I can't have a doctor overseeing his care who doesn't believe that he could get well. I need you to have hope. I just need you to believe that it's possible. I don't want you as his doctor if you can't."
She decided that hope was a key element and that if Keith's doctor didn't have it, then they'd find another physician.
Betsy saw this doctor as her husband's most critical ally. She needed her to buy into Keith's eventual victory over cancer. Betsy was so compelled that she convinced the doctor that professional dispassion wasn't enough in this case.
The doctor thought about it and agreed.
"I'll hope with you," the doctor told Betsy.
••••••••••••••••
My brother survived. More than 30 years later, he's senior pastor at the New Hackensack Reformed Church in Wappingers Falls, NY and living a very full and rich life.
Throughout this long and horrific ordeal Betsy always remained a beacon of hope. She fought the good fight and never gave up. And she taught me that hope could be a beautiful force.
Namaste-
Rick