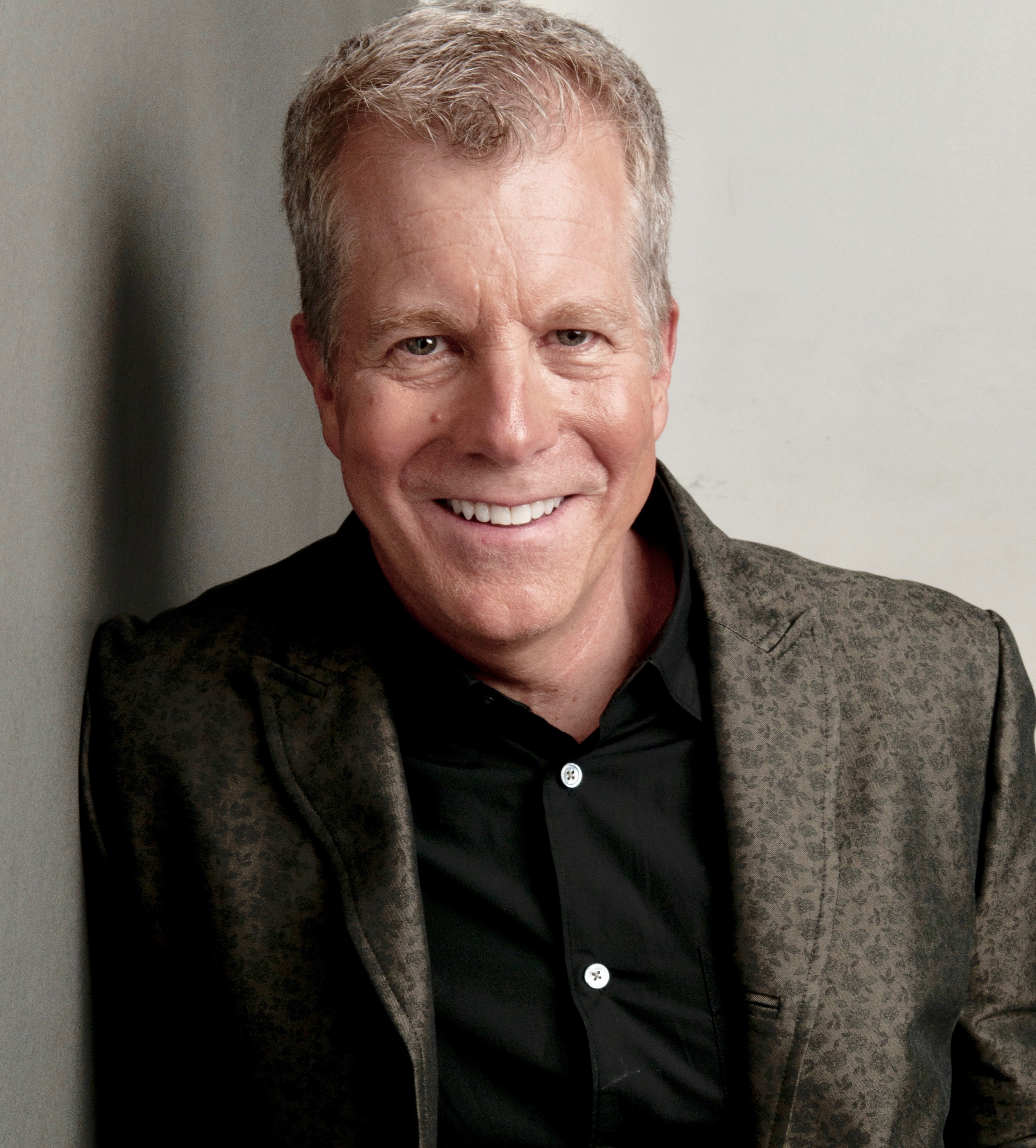 Rick Tamlyn inspires you to be your best.
He teaches that every experience, emotion, reaction, and relationship is All Made Up. As an author, activational keynote speaker, co-active trainer and thought leader in the inspiration business, Rick has delivered his message around the world to people and organizations from all walks of life.
He is a trusted advisor for Fortune 100 companies, small businesses, nonprofits and churches, and has engaged audiences both small and large in 22 countries and counting. Participants leave feeling enthusiastic, confident and focused… and ready to create a bigger and brighter future.
In 2001, Rick co-created The Bigger Game: a tool that inspires people from all walks of life to get out of their comfort zones and invent the lives they want. He is the author of Play Your Bigger Game: 9 Minutes to Learn, a Lifetime to Live (Hay House 2013).
Work with Rick
"Rick's intuitive spirit, insightful mind, and soulful support have had a huge impact on my life - and my business." - Julie Baldwin, Writer-Artist-Entrepreneur
Experiential Keynote
Rick's experiential keynotes are designed to activate your attendees. Experiential keynotes are typically 90 minutes to 2-hours and are ideal to begin - or end - your meeting, event or conference. Topics include: Play Your Bigger Game, Life's All Made Up, The Michelangelo Leader and Coach as Leader. All keynotes are fully customizable to meet your individual needs.
Play Your Bigger Game
In 2001, Rick co-created The Bigger Game: a tool that inspires people from all walks of life to get out of their comfort zones and invent the lives they want. The Bigger Game is available as an experiential keynote, 2-day workshop, or is customizable for your specific needs. The Bigger Game is applicable to both individuals and teams.
Visit The Bigger Game website.
Team Development
Rick offers custom designed events designed to move your team or organization forward with a bold new strategy, direction and vision. Sessions are highly interactive and turn down the "how" and turns up the "why" and the "what."
"We were looking for a facilitator to help guide our management team through the thought process of carving out a bold, new strategy and vision for our company. We couldn't be more pleased. Rick is an outstanding facilitator. He led us through a two-day workshop, during which we found our collective voice, and articulated a go-forward plan which we simply could not have crafted on our own. I wouldn't hesitate a second to use Rick again for a similar endeavor." - Brook Hamilton, President - Bonnell Aluminum
VIP Fast Track
Are you finally ready to launch your dream project? Are you looking for new clients? Are you ready to become that thought-leader that lives in your imagination? Rick offers an exclusive 1:1 full-day strategic planning session.
Produce U
Produce U is a robust, year-long, intensive program designed to launch you - and your Bigger Game - into your world. Along with Rick's team of experts, he personally guides you to discover, play and grow your Bigger Game.
Produce U is limited in size and offered twice per year. www.producyouevent.com
Paul and Guen
Collaborating with Rick has made our work real. We are in action. And we are grateful for his continued check-ins, sincere investment in our success, and ongoing encouragement.
Paul & Guenevere Morr
Hyunsook Kim
Rick saw my potential even when I couldn't recognize it in myself. He taught me that I can make a difference, and he continues to challenge me to this day. Because of Rick I now represent The Bigger Game throughout South Korea, which is both an honor and a privilege. My life has meaning and my work is making a difference. For that, I will always be grateful.
Hyunsook Kim
Bigger Game Korea
Brook Hamilton
Rick created the environment, for a diverse team with different ideas, to come together and get the job done. We are off and running in the right direction. I wouldn't hesitate a second to use Rick again for a similar endeavor.
Brook Hamilton
Susan Valdiserri
Rick is an invitation for people to become more conscious to what is most important to them, and to the limiting beliefs and thoughts that are obstacles to achieving success. If you want to wake up your life, just spend a few minutes with Rick Tamlyn.
Susan Valdiserri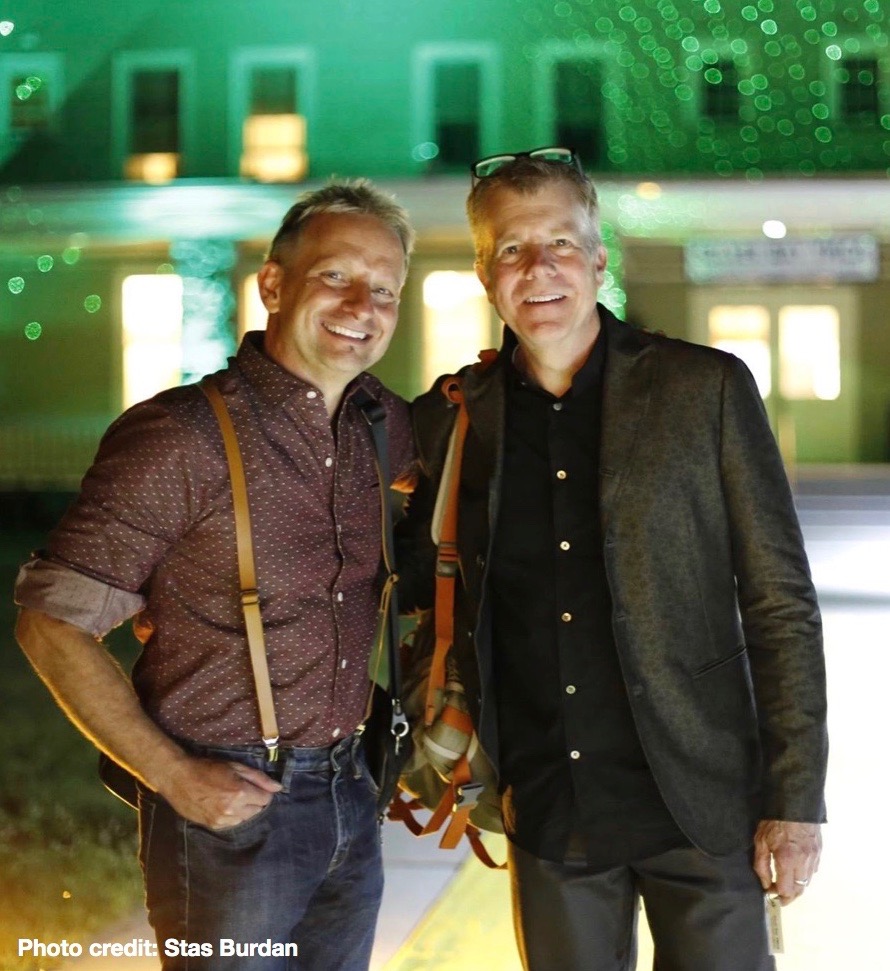 Meet Chuck Lioi
Prior to forming It's All Made Up, inc. with Rick in 2001, Chuck was a producer of primetime, daytime and syndicated television programs for over 17 years. Some of his favorite shows to work on included One Life to Live and Sunset Beach.
As operations guru for IAMU Inc., Chuck runs a tight ship and (at least to date) has always ensured that Rick shows up in the correct city on the correct date/time.
You can contact Chuck directly at [email protected] to inquire about anything related to Rick, It's All Made Up, inc. and/or The Bigger Game.